International Sports Initiative (iSPORTSi) is committed to seeing communities positively transformed at the heart level through the education and empowerment of coaches and athletes.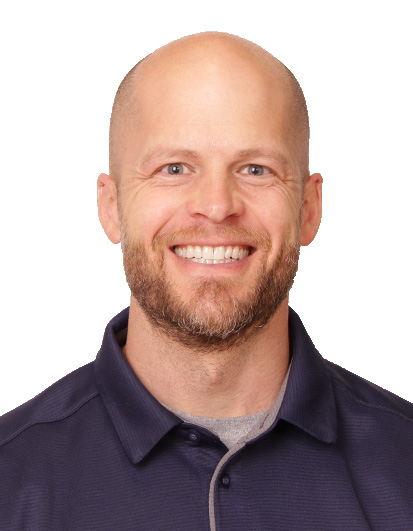 Jacob Anderson, M.Ed., C.S.C.S
For over 15 years, Jacob has worked passionately in the field of strength and conditioning. As a 3D coach and presenter his, desire is to help coaches and athletes see their lives transformed through sport. Whether youth or professional and regardless of the type of sport, the goal is always the same: to empower others to see that they are able to accomplish more than they thought possible.
Jacob obtained his undergraduate degree in Exercise Science from Iowa State University and his Master's degree in Higher Education from the University of Iowa. The two fields of study merged his passion for performance enhancement with his gift for teaching. While attending Iowa State University and the University of Iowa, Jacob served as a performance enhancement coach for a variety of sports programs. Since 2002 Jacob has been a certified strength and conditioning specialist through the National Strength & Conditioning Association (NSCA).
After receiving his Masters degree, Jacob accepted the position of head coach for strength and conditioning at Central College. In his eight years as head coach, he developed a comprehensive internship program that trained multiple interns, he taught in the Exercise & Sports Science department, and in 2008 he was named the AFCA Samson National Strength Coach of the Year.
Jacob and his family have made Turkey their home since 2012. He is married to Stephanie and they have two fun-loving children, Luke and Abigail.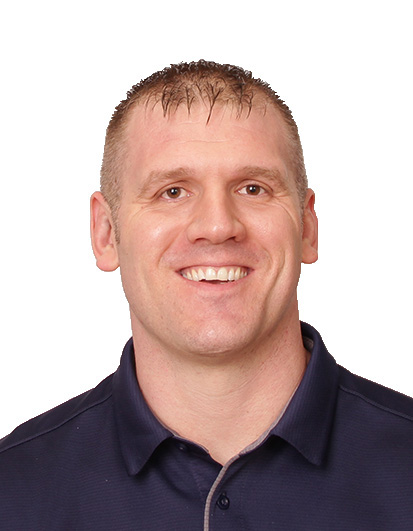 Nick Reed, M.S., USAW SP
Nick has been serving athletes and coaches at various levels and in a variety of sports for his entire professional career. Coaching has allowed Nick the opportunity to be a servant-leader who loves and encourages athletes and coaches to use their unique talents and giftings to bless those around them. Nick is a certified 3Dimensional coach and presenter, USA Weightlifting level 1 sports performance coach, and licensed middle school and high school coach. He also has an M.S. in coaching and athletic administration from Concordia University at Irvine.
Nick earned his undergraduate degree in biology and secondary education at Central College in Pella, Iowa. While at Central, Coach Reed played American football as an offensive lineman for four seasons and served as a student strength and conditioning coach. In 2007, he received all-conference and all-region honors, earned the Bruce Wendt Award for outstanding offensive lineman, was honored as Central College's strength and conditioning athlete of the year, and was named to the D3football.com All-American team.
After graduating from Central, Nick accepted a biology teaching position at Oskaloosa High School in Oskaloosa, Iowa, and also served the community for eight years as a football, wrestling, and track coach. Also, as the head strength and conditioning coach, he restructured Oskaloosa's strength and conditioning program into one whose primary goals were reducing injuries and increasing each athlete's performance in their respective sport.
Alongside his family, Nick has been applying his passion for seeing communities transformed through sport in the country of Turkey since 2016. He is married to his high school sweetheart, Lyndi, and he is the father of three children, Hannah, Abraham, and Andrew.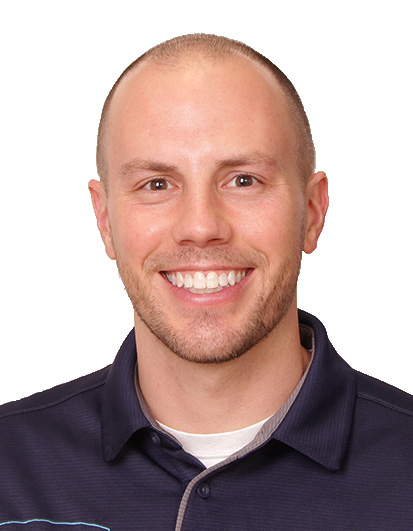 Michael Harrison, MBA
Michael has a passion for taking ideas from concept to reality in an effort to maximize their impact on the lives of others. Throughout his career, across a variety of industries and companies, Michael has been able to come alongside others and empower and encourage them to live for causes greater than themselves. From his experience in competitive tennis, he knows firsthand the life-transforming lessons that can be taught through sport. As a certified 3Dimensional coach, Michael has a strong desire to help athletes and former athletes apply those lessons in their careers to see the world positively transformed around them.
Michael earned his undergraduate degree in Economics from the University of Oklahoma. After graduation, he worked with early stage medical companies to help them bring innovative therapies and treatments to market. It was during this time that Michael gained a desire to use business to improve the lives of others all over the world. He continued his journey towards this by going back to school to obtain a Master of Business Administration degree at the University of Texas at Austin.
After receiving his MBA, Michael worked for a software company and later reentered the healthcare industry by joining top Fortune 500 company Abbott. In both of these roles, Michael oversaw global product strategies and growth plans. While on a trip to Turkey in 2017, Michael was impressed by the work being done in the lives of athletes and coaches through iSPORTSi. The opportunity to combine his passions for sports and business to impact the lives of others across the world was exciting and led him to join iSPORTSi in 2018.
Michael and his wife Aimee have three young and energetic children, Ruthie, Maggie, and Shepherd. Their family has lived in Turkey since 2019.